Description
DC servo barrier gate,Brushless motorized barrier gate
0.6~6sec adjustable, patent protected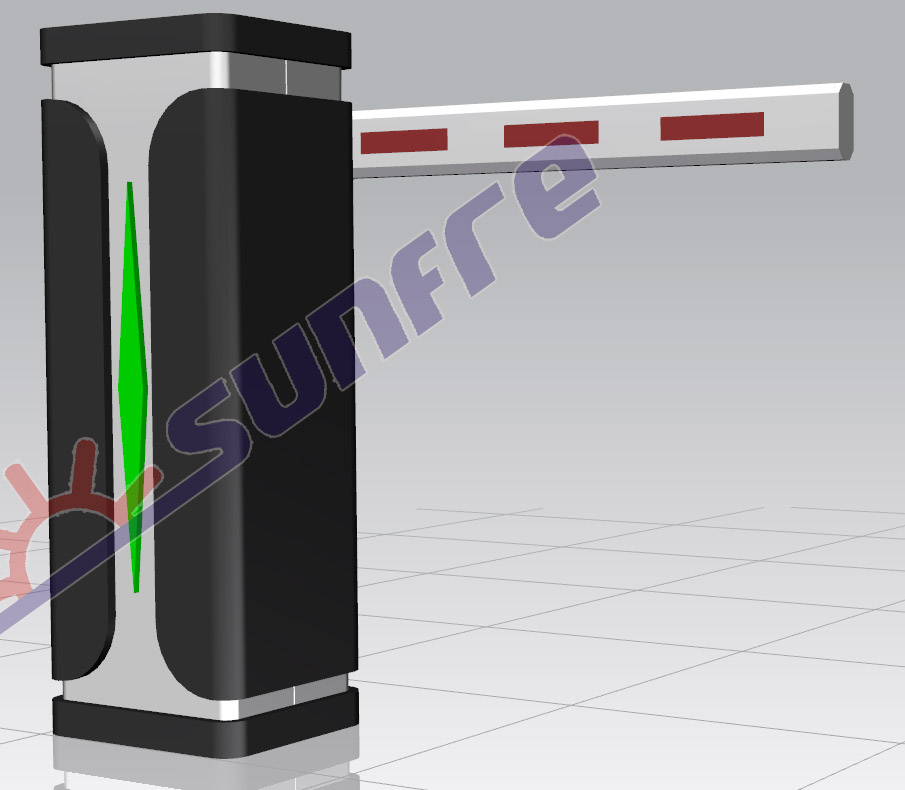 DC Brushless Servo Barrier Gate S10
TECHNICAL SPECIFICATION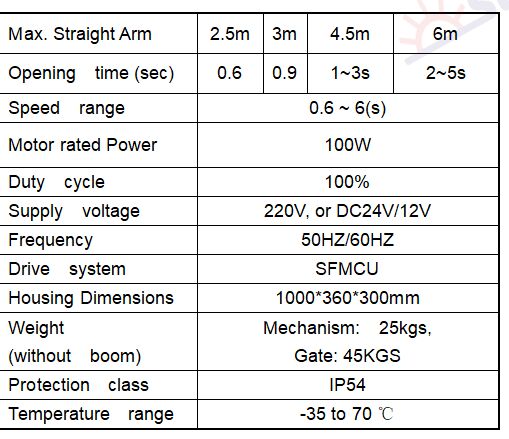 S10 DC Servo Barrier Gate Specs
Features
1   NO SENSOR&LIMIT SWITCH
Innovative design which doesn't need any sensor and limit switch. All control by SFMCU drive unit precisely. Three main parts only, mechanical, motor, control unit
2   MAINTENENCE FREE
DC Brushless Servo motor doesn't need a carbon brush while brush motor request you replace the carbon brush in a certain time. Galvanized and powder coated parts are anti-rust ensure long term usage. And no other smaller parts need to be maintain too.
3   24/7 CONTINUS OPERATION
With a very smooth and quiet motorized drive mechanism, Open and close very stable, offer maximum reliability at fast speeds, high quality and maximum ease of use, and which allow the barrier in 7*24 hours non-stop usage.
4  SPEED ADJUSTABLE
Our DC servo barrier gate allows you to set opening and closing speed according to requirements. Shorter arm, the faster speed can be set.
5  EASY INTEGRATION
Access Reader or Push button or remote controller can be used to trigger the barrier gate to open via a simply dry contact signal. After delay timer elapsed, barrier gate will close automatically by itself in a certain time(optional function)
6  USER FRIENDLY
Motorized arms provide comfortable passage while maintaining a high level and high density of car flow management, such as in toll gate.
7  EMERGERY
Our barrier gate control board has an emergency interface left for the emergency signal. Barrier will open in case of the signal lasting.
8  AUTO-RECOVERY
When power off, barrier arm can be lifted up by manual for a free exit. When power supply is restored, Barrier gate will automatically return to their normal operating position.